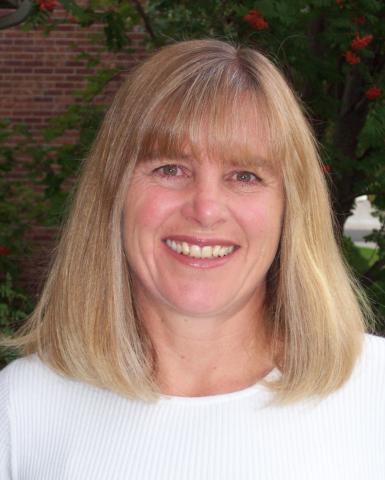 Mary Ellen Sanders, Ph.D.
Dr. Mary Ellen Sanders, through her business Dairy & Food Culture Technologies, consults on all aspects of probiotic applications in the food and supplement industries. She believes probiotics will flourish only if available products are scientifically validated, responsibly produced and accurately labeled. She strives to balance the potential consumer benefits of probiotics with an understanding of the emerging science. Based on her extensive work with manufacturers, academicians and regulators, Dr. Sanders offers a comprehensive perspective to those interested in the continued emergence of the probiotic industry.
Curriculum Vitae
Mary Ellen Sanders is an internationally recognized consultant to food and supplement companies in probiotic microbiology, with special expertise in paths to scientific substantiation of probiotic product label claims. Through numerous written, oral and video pieces, including a website, USProbiotics.org, she also strives to provide objective, evidence-based information on probiotics for consumers and professionals.
Some of her key activities and roles include:
Member of the working group convened by the FAO/WHO that developed guidelines for probiotics (2002)
Panels to determine GRAS status of probiotic strains
Member of the American Gastroenterological Association Scientific Advisory Board for AGA Center for Gut Microbiome Research and Education
World Gastroenterology Organisation Committee preparing practice guidelines for the use of probiotics and prebiotics for GI indications (2008, 2011, 2016)
Served on the Product Integrity Working Group of the NIH National Center for Complementary and Alternative Medicine
Science Communicator for the Institute for Food Technologists
Participated in an NIH project titled "Federal Regulation of Probiotics: An Analysis of the Existing Regulatory Framework and Recommendations for Alternative Frameworks," coordinated at the University of Maryland School of Law
Serves on several corporate scientific advisory boards and the Advisory Board for Nebraska Food for Health Center.
Dr. Sanders served as the founding president of the International Scientific Association for Probiotics and Prebiotics (ISAPP) and is currently the organization's Executive Science Officer. This international, non-profit association of academic and industrial scientists is dedicated to advancing the science of probiotics and prebiotics (www.isappscience.org).
Dr. Sanders received her B.S. in Food Science at University of California - Davis, and her M.S. and Ph.D. in Food Science with an emphasis in microbiology at North Carolina State University in Raleigh.
Dr. Sanders does not currently oversee a research laboratory. Her past research efforts focused on strain development of lactic acid bacteria with a primary emphasis on genetic improvement of starter cultures as a scientist and group leader in the Biotechnology Group of Miles Laboratories (1983-1989) and in vitro characterization and identification of probiotic lactobacilli and bifidobacteria for commercial applications, evaluation of the effect of probiotics on fecal micro-ecology and tracking specific probiotics through the gastrointestinal tract at the Dairy Products Technology Center at California Polytechnic State University.
Dr. Sanders is on the Editorial Board for the journals Beneficial Microbes and Gut Microbes, is Associate Editor for Functional Food Reviews and is an ad hoc reviewer for several journals, including Nature Reviews in Gastroenterology and Hepatology, Gastroenterology, Applied and Environmental Microbiology, International Dairy June 28, 2016 2 Journal, Nutrition Research, British Journal of Nutrition, Archives of Internal Medicine, Journal of Pediatric Gastroenterology & Nutrition, America Journal of Clinical Nutrition, European Journal of Clinical Nutrition and Nutrition Reviews. She has published over 100 peer-reviewed papers, mostly in the area of probiotics.
Industry Partners